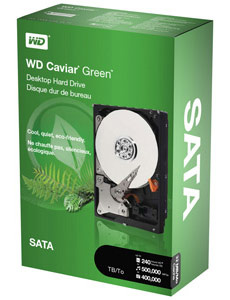 According to leaked WD slides, the company is planning two 5TB hard drives for release by the end of next year.
The slides show a WD Green and a WD Red model, each of which will be standard 3.5-inch
SATA
3 6 Gb/s models.
Green-series hard drives are manufactured with lead-free, conflict-free and halogen-free materials and are environmentally conscious.
Additionally, 4TB Red and Green models will be released sometime in the Q2 or Q3 of next year, following the recent release of a 4TB Black model.
"Maximizing the features and functionality of power computing applications such as gaming, multimedia and video editing, the new WD Black 4 TB hard drives offer capacity and performance--without compromise,"
said Matt Rutledge, vice president of WD's client storage group, at the time.
"In choosing WD Black hard drives, WD desktop customers get the best possible mix of capacity, performance and reliability to handle intense desktop computing with ease."
See pics of the slides at the
source
.