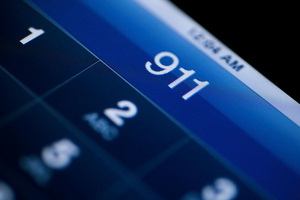 FCC Chairman Julius Genachowski has announced today that all four major wireless carriers in the U.S. have agreed to fast track a service that will allow people to text 911 instead of needing to call.
Major deployments are set for 2013, with the service set to be available for everyone in the U.S. by May 15th, 2014.
"Access to 911 must catch up with how consumers communicate in the 21st century -- and today, we are one step closer towards that vital goal,"
Genachowski added.
The project is dubbed "Next Generation 9-1-1" and will include text messaging, photo, and video support.
When completed, the service will help residents who have hearing/speech disabilities or are in situations where calling the police may endanger them.
"This is good progress, but our work is not done,"
Genachowski
added
.
"Next week the FCC will consider further actions to advance text-to-911 for all consumers. We will also take additional steps in this area next year, including closely monitoring carriers' compliance with the commitments they have made today and addressing other aspects of Next Generation 9-1-1 such as enabling transmission of photos and videos to 911 centers."