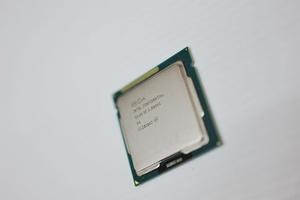 Intel
has a full lineup ready for the new year.
The company, which has been looking to improve its place in the mobile world dominated by
Samsung
, Qualcomm and Nvidia, will release four new mobile Celeron processors based on the latest Ivy Bridge architecture.
Firstly, the company will replace their entry-level Celeron 800 and B800 series chips with two new ultra-low
voltage
processors, the 1.5 GHz 1007U and the 1.8 GHz 1037U, "both of which arrive with a TDP of 17 watts and support for DDR3-1333 memory," says
Tom's
.
More powerful models, the 1.8 GHz 1000M and the 2.1 GHz 1020M "are rated at 35 watts and are combined with DDR3-1600 memory."
To keep consumption low, the U processors will run a clocked down
GPU
, which runs at 350 MHz/1000 MHz.
All chips are dual-core with Hyper Threading.