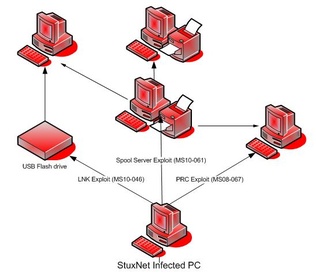 According to an Iranian news publication, the powerful worm dubbed 'Stuxnet' is back.
The outlet
has reported another cyber attack, this time on industries located in the country's south.
The report quoted provincial civil defense chief Ali Akbar Akhavan who said the virus hit a power plant among other industries. Akhavan also noted that this team of experts were able to "successfully stop" the worm from causing damage.
In the past years, Stuxnet and other worms, such as 'Flame' have been aimed at Iran's oil and nuclear programs, with varying degrees of success although some have certainly set back the nation's programs months.