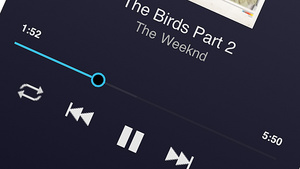 Whether by coding or by glitch, it appears the Scan and Match feature of Google Music is replacing your explicit music with 'clean' versions.
Scan and Match tags your music that you are uploading to Google Music, and allows you to stream the files from their own catalog, thus saving you hours (or days) of uploading time and
bandwidth
.
Many users have begun complaining
, however, that their tracks are being defaulted to censored versions, which remove cursing or other "vulgar" language.
The same issue hit
Apple
iTunes
users when they company implemented a similar matching tech, infuriating users who prefer to have their music as they like it and not controlled by others.
Google has not said whether they will amend the technology.