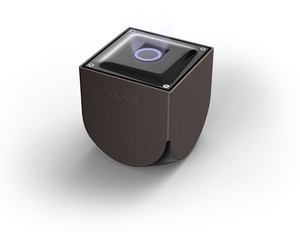 Ouya, the Android-based gaming console, will begin shipping to developers in the next few days.
The console, which was one of Kickstarter's highest-funded projects at almost $9 million and over 60,000 backers, will ship to 1200 developers that paid $699 to get an early dev console and the ability to code games.
Ouya requires that games must be free for users to download, but developers can offer full-game upgrades, in-game purchases or even monthly subscriptions.
"There's a lot of focus today on the mobile and web platform. It's easier to develop games for those platforms so the television costs a lot of money, you have to work with established players in the space and I've been trying to figure out how do we get them back to it,"
added
Ouya founder and CEO Julie Uhrman.
"Anybody that wants to develop a game for television, we allow them to do this."
The Ouya is tiny, has a Tegra 3 processor, 1GB
RAM
, 8GB internal storage, HDMI-out, B/G/N Wi-Fi, Bluetooth 4.0,
Android
4.0 and a USB port. Additionally, the console has support for four controllers.
Ouya has also partnered with OnLive to bring cloud gaming, and other developers for exclusive games. Additionally, the console supports a native Vevo music video
streaming
app and XBMC for media content.
Check the device here:
Ouya