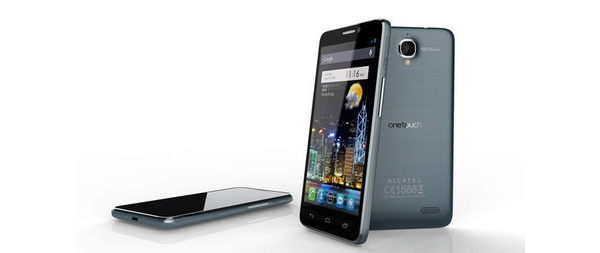 Alcatel
has used their
CES
showcase to launch the "world's thinnest smartphone," the One Touch Idol Ultra.
Additionally, the company unveiled what it claims to be the lightest smartphone in the world, the One Touch Idol.
At 6.45mm thick,
the company claims
the Ultra is the thinnest in the world, and while its only marginally thinner than others, the claim is likely true. The phone boasts a 1.2GHz dual-core processor, a 4.7-inch
HD
OLED screen,
Android
4.2 and an 8MP camera.
The world's lightest smartphone, the Idol, clocked in at 110g. That phone features a 4.7-inch IPS LCD screen, Android 4.2, 'premium brushed metallic finishes,' and an 8MP camera.
Alcatel did not reveal the pricing or launch date for either phone.
Idol: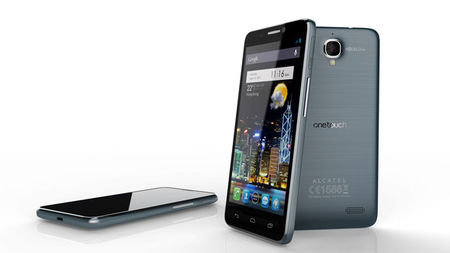 Ultra: