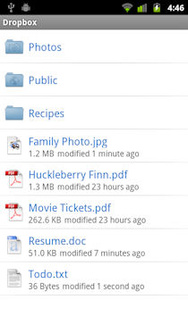 Dropbox
and
Samsung
have announced tighter integration into the future.
As part of the new deal, Dropbox will be pre-installed and integrated to new Samsung devices, including the Grand smartphone and all of Samsung's
smart
cameras.
The cameras will automatically upload the photos to the cloud service when using.
Any new user will be offered free 50GB of capacity when they activate Dropbox, although it is unclear if that storage will be permanent or just temporary after the purchase.
"Dropbox's new file-sharing capabilities leave a thumbnail of the original photo or video content on secondary device that are also Dropbox enabled. The actual content will not download until a user clicks on the thumbnail," says the
source
.
In doing so, the company says it will save users much-needed data
bandwidth
.
Finally, the service will also be made available via Samsung's new smart televisions through "AllShare Play."