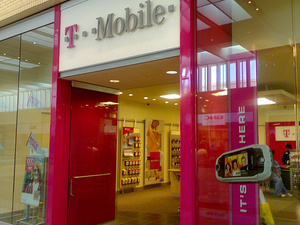 Deutsche Telekom CEO John Legere says its T-Mobile USA unit will start selling the iPhone in the next three months.
Additionally, the carrier will be eliminating handset subsidies in 2013, and will plan to do so right at the same time it begins selling the popular
Apple
device.
In eliminating subsidies, the carrier says it can give customers lower monthly service prices and much more flexibility.
Outside of those two major developments, the company also hopes to close its merger with MetroPCS at the same time and will also look to partner with Dish Network and Leap Wireless for spectrum and network sharing.