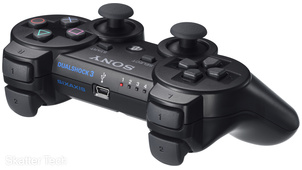 After 15 years, it appears that
Sony
will move away from the classic
DualShock
controller design seen in past PlayStation consoles.
The upcoming PS4 will see the new controller, which has already gone through "numerous iterations" in its prototypes, say
CVG sources
.
Some of the experiments have included controllers with biometric sensors and LCD touch screens although it is still unclear how the final model will look or feel.
A second source says Sony is "trying to emulate the same user interface philosophies as the
PS Vita
" which most likely means touch interfaces of some sort.
Sony unveiled the DualShock design with the original PlayStation, and has evolved to include wireless capabilities, rumble, and some motion control.