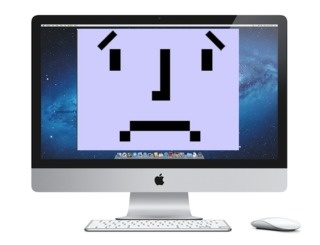 Apple
reported its quarterly earnings today, and shareholders took a beating for it.
The company beat analyst estimates for earnings per share, but fell short on revenue and in other notable areas.
In after hours trading, the stock fell $50 per share, erasing almost $50 billion in company value in just 4 hours.
While the company did have a record quarter, including record revenue and
iOS
device sales, the market had been expecting better growth from the world's biggest public company. Revenues came in at $54.5 billion against an expected $54.58 billion, and iOS device overall sales came in at over 75 million for the quarter.
On the miss side, Apple's gross margin was 38.6 percent compared to an expected 39.5 percent, iPhone sales came in at 47.8 million versus the 50 million expected, iPad sales came in low at 22.9 million versus expected 23 million and Mac sales came in low, as well, at 4.1 million versus and expected 5 million.
CEO Tim Cook
added
,
"We're thrilled with record revenue of over $54 billion and sales of over 75 million iOS devices in a single quarter. We're very confident in our product pipeline as we continue to focus on innovation and making the best products in the world."
Finally, the company announced it now has $137 billion in cash, more than the market values of most individual companies in the world.