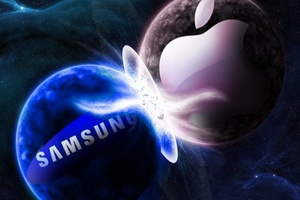 Judge Lucy Koh has ruled this week that
Samsung
did not willfully infringe
Apple
patents, closing out one of the remaining issues in the case.
In August, when a jury found Samsung guilty of infringing seven patents, they ruled that five of the instances had been willful. The jury also awarded Apple $1.049 billion, although if Judge Koh agreed the infringement was willful, the number would eventually have become much higher.
Samsung's argument throughout the case had been that they believed Apple's patents were invalid, and Judge
Koh ruled
that this was enough to show the company had not infringed willfully. Apple would have had to prove with
"objectively high likelihood that its [Samsung's] actions constituted infringement of a valid patent."
They did not.
Judge Koh could reduce the original $1.049 billion verdict, but she has not even suggested she will at this time. Apple will not receive any additional damages, however.