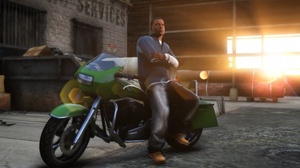 After months of rumor and speculation, we finally have a set launch date for the highly anticipated video game.
GTA V will launch globally for the
Xbox 360
and the PS3 on September 17, 2013.
"Grand Theft Auto V continues to push the series forward in new ways; Rockstar North are creating our deepest, most beautiful and most immersive world yet,"
said
Sam Houser, Founder of Rockstar Games.
"We are very excited for people to learn more about the game in the coming months."
The game had originally been slated for "the Spring," but Rockstar says they needed more time for development.
Check the trailers here:
Grand Theft Auto V at AfterDawn