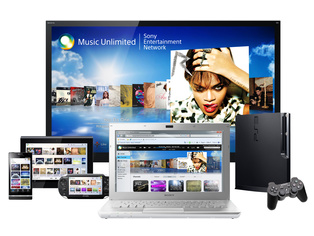 Sony
has
announced
that Music Unlimited subscribers are about to get a nice quality boost.
As of today, all 18 million tracks will be available in 320kbps
AAC
audio.
PlayStation 3,
Android
and PC users will be able to take advantage.
While 320k is not a huge upgrade over other services which offer 256kbps, Sony had previously utilized just 48kbps, so the boost should be highly noticeable for users.
Just like other services, Sony's Unlimited costs $4.99 for unlimited play and $9.99 for unlimited play and Android and PS3 access.