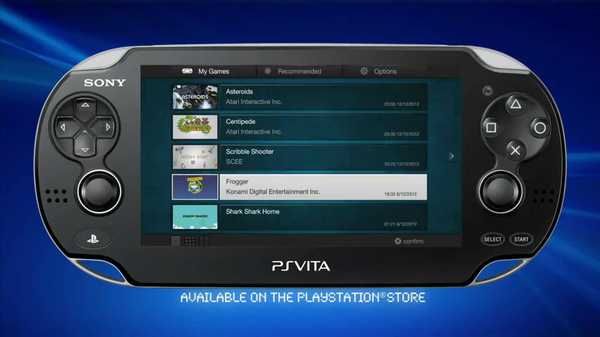 App brings old classics to Sony's latest handheld.
The
PlayStation Home Arcade
app is available to download for free from the PlayStation Store for the
PS Vita
, and can be used to purchase a variety of classic games for $1.49. Some newer games are also available, like Icebreaker and Scribble Shooter, which was previously only available on PlayStation Home.
From today, the following titles are available:
Icebreaker (Free)
WipEout 2D (Free)
Scribble Shooter (Demo available for Free) – $1.49
Frogger – $1.49
Time Pilot – $1.49
Asteroids – $1.49
Centipede- $1.49
Astrosmash Gen2 – $1.49
Shark! Shark! Gen2 – $1.49
Mad Blocker – $1.49
WipEout 2D and Ice Breaker are available for free to celebrate the launch of the app.