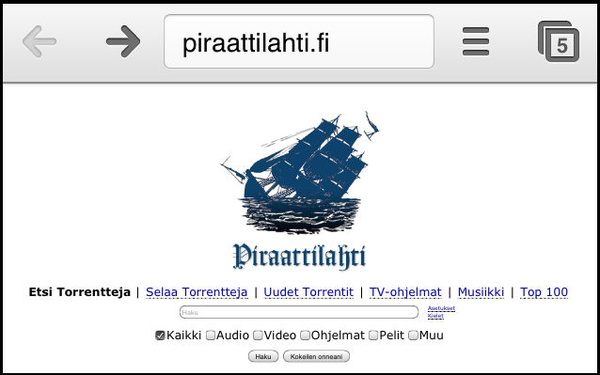 Phony Pirate Bay has real copies of pages, style sheets.
Finnish anti piracy group,
TTVK
, has uploaded a fake Finnish language copy of the Pirate Bay at
piraattilahti.fi
(literally translates as Pirate Bay). The page has been translated to Finnish, as well as the logo, which shows a pirate ship sinking.
Clicking on any of the links just brings you to
an anti-piracy message
, linking you to an external source.
What's amusing about the phony page is it copies certain elements 1:1 from the Pirate Bay website in order to dupe Finnish Internet users into believing they are using a localized version of the popular site. The style sheet used by the mock site even starts with the comment,
"The Pirate Bay - main style sheet for thepiratebay.se."
(See Below)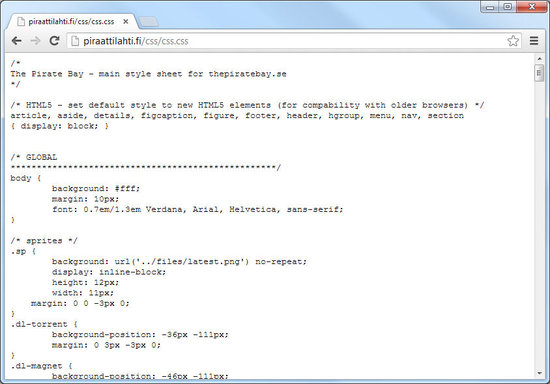 View the CSS file at:
piraattilahti.fi/css