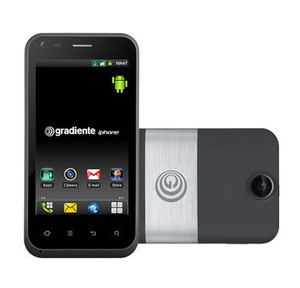 Apple will challenge a ruling in Brazil this week that found the iPad-maker does not have exclusive rights to the
"iPhone"
trademark in the country.
The ruling found that
Gradiente Eletronica SA
had exclusive rights to use the iPhone trademark in relation to mobile handsets - while Apple is still free to use it in software or any other area. In fact, Apple can go ahead and market iPhones in Brazil all it wants, but Gradiente would be able to sue it for exclusive rights any time.
Gradiente applied for the iPhone trademark in 2000, and it was awarded to the firm in 2008.
Due to Apple's complaint to regulator,
Inpi
, Gradiente will have to prove that it used the iPhone trademark before January 2013, as Brazilian regulation states that brands in brazil must be
developed within five years of gaining approval
.
The Android-running
iPhone Neo One
(pictured) was launched in December 2012, so proving the use of the brand name should not be difficult.