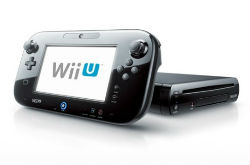 Nintendo's woes about its slow launch of the Wii U system continued into January, while Microsoft is touting its 25th straight month as the top selling console in America.
According to reports, Nintendo's Wii U
only managed about 57,000 sales
in the United States in January, down about 38 percent from the original Wii console at the same point of its life. More than 3 million units have been sold so far, with Nintendo expecting to hit 4 million for the current financial year.
Microsoft on the other hand was boasting about its performance in the market. More than 281,000 Xbox 360 consoles were snapped up in the United States in January 2013, compared to 270,000 in January 2012. That marks the 25th straight month that Microsoft topped the charts with the ageing console, which
claims about 44 percent of the market
.
The Xbox 360 drove $338 million in retail spending during the month, between the consoles themselves and accessories.