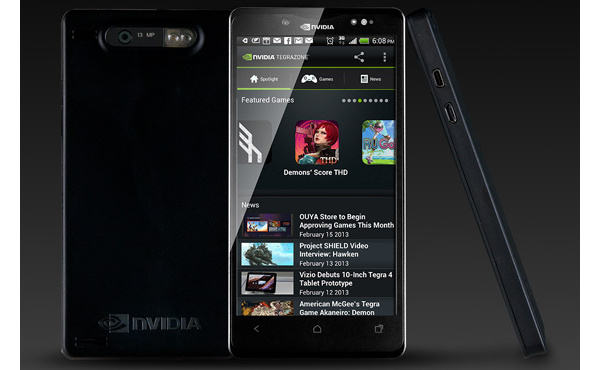 Nvidia has revealed one of its most powerful chipsets to date, the Tegra 4i.
The chip will be Nvidia's first with integrated
LTE
, but it loses the
ARM
Cortex A15 architecture of the Tegra 4.
Tegra 4i chips run on the Cortex A9r4 architecture, have 4 cores (plus the ninja fifth core) and can clock in at 2.3GHz. The chip has 60
GPU
cores, less than the 72 of the Tegra 4.
Additionally, the chip supports less
RAM
and only
1080p
resolution
than the Tegra 4. We have the full specs below.
Finally, the company also introduced the "
Phoenix
" dev platform and a new developer phone which includes a 5-inch 1080p display.