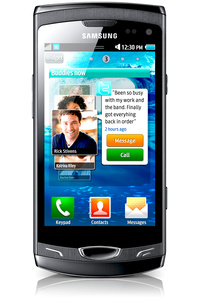 Samsung
has finally announced it will be killing off its
Bada
operating system, and merging the OS into the newer Tizen, which itself was a merger of existing software.
The company has stated that it will be releasing multiple Tizen phones this year aimed at the low-end market. Additionally, the move is seen as a way for Samsung to break its dependence on
Android
in the mobile world.
After the two merge, Tizen phones will be able to run apps that were designed for existing Bada phones, such as the Wave.
"Rather than seeing this as a straightforward merger, it's better to view it as a transition to a better service," says Hong Won-pyo, the president of Samsung's Media Solutions Center (
via Verge
).
Hong says Bada was not a good fit for modern phones, but it appears that Bada and Tizen are close enough in foundation to merge seamlessly.