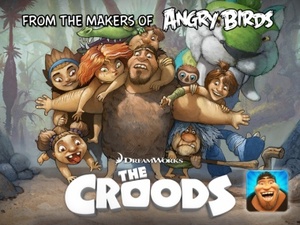 Rovio, the company behind the blockbuster 'Angry Birds' franchise, has announced the launch of their new "Croods" game based on the movie by DreamWorks Animation.
The movie goes into wide release on the 22nd.
Available for
iOS
and
Android
, the game comes with an exclusive short animated clip.
The game will feature the Croods "breaking out of the Stone Age with the use of a new r-evolutionary tool: the IDEA!" You control the Croods as they hunt and gather food and discover new beasts along their travels.