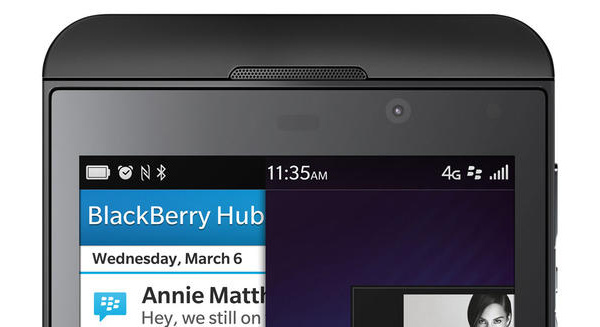 BlackBerry reported their quarterly earnings today, posting a surprise profit.
For their fiscal Q4 2012, BlackBerry reported a net income of $114 million, well above the consensus of a $130 million loss. Revenue was light, however, at $2.7 billion. A year ago, revenues for the quarter were $4.8 billion.
The company
says
they shipped 6 million smartphones in the past quarter, with 1 million being Z10 BlackBerry 10 phones.
Despite the profit, other numbers were not so pretty. Subscribers fell to 76 million, down from 79 million in December. Overall shipments were down 38 percent year-over-year.
Next quarter's earnings should be even more important for the company, as the Z10 has only just reached U.S. shores, RIM's largest market.