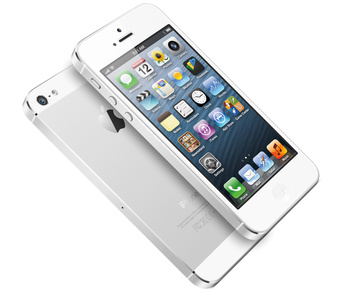 T-Mobile USA has
announced
a new trade-in program for iPhones that will allow users to buy new devices at a discount.
The
iPhone 5
(and 4/4S) go on sale via T-Mobile on Friday and the trade-in program is available until mid-June.
Thanks to the company's new "Uncarrier" plans, the iPhone 5 will sell with two options. You can purchase the device at full price at time of purchase, or purchase it for $99 upfront and pay out $20 a month for 24 months, for a total of $579 over two years. If you want an iPhone 4 or 4S, the installment plan cost is just $15 or $70 down with a $15 or $20 monthly charge, respectively.
If you trade in an iPhone 4 or 4S (from any carrier), the iPhone 5 will be free upfront, with the first 6 months of financing free, as well.