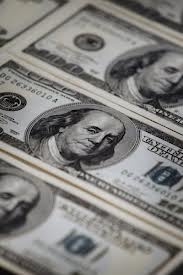 Apple
has announced it will be selling $17 billion worth of bonds this year, a record for U.S. investment-grade corporate debt.
The offering
was so popular
it generated $50 billion in orders.
Demand was so high that underwriters were able to lower the expected yields for the bonds.
Apple's debt offering is in six pieces. Four of the pieces are fixed-rate, being offered with maturities of 3, 5, 10 or 30 years. There are also two tranches of variable rate debt with 3 and 5 year maturities, based on current LIBOR pricing.
Thanks to record low rates for government Treasury bonds, the Apple bonds will not offer too high of a yield. The three year will offer 0.25 percent higher yield than the comparable Treasury, the five year will offer 0.45 higher, 0.80 higher on the 10-year and just 1.05 percent higher on the 30 year.
Apple was recently given the second best credit rating, AA+. Apple has $145 billion in cash, but only $45 billion is liquid and available in the U.S. Bringing the funds home would cost the company a mini fortune in taxes. Instead, they will offer the debt here to fund their $100 billion buyback for investors.