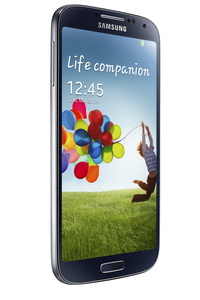 Last week we reported that the new
Samsung Galaxy S4
(16GB model) only has 8.82GB of usable space. In fact, it is the
most popular post on our site
.
The company has faced criticism, especially since the huge amount of space is taken by the operating system, recovery partitions and pre-installed applications including Samsung's own suite that includes S Voice, S Translator and S Health.
Samsung
defended the phone this week
.
"For the Galaxy S4 16GB model, approximately 6.85GB occupies [the] system part of internal memory, which is 1GB bigger than that of the Galaxy S3, in order to provide [a] high resolution display and more powerful features to our consumers."
The company then added,
"to offer the ultimate mobile experience to our users, Samsung provides [a] microSD slot on Galaxy S4 for extension of memory."
This may be true, however, Samsung only allows you to place content on the
SD
card, not all applications.
Microsoft
caused a stir earlier this year when it was revealed that their 64GB Surface tablet had only 29GB of usable space. The 8GB
Nintendo Wii
U is even worse,leaving just 3.3GB available.