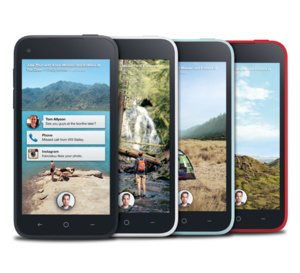 According to
BGR
, the
HTC
First, the first device to feature Facebook's "Home" interface, is about to be dropped from AT&T lineup of devices.
Allegedly, the sales have been so disappointing that exclusive carrier AT&T will be shipping all unsold inventory back to HTC once its contractual obligation to keep them in stores is satisfied.

If true, the news is terrible for HTC and Facebook, both of which were hoping to get the device into as many hands as possible. HTC released the First last month. The report even says the low-end and poorly reviewed HTC Status sold more during its first month than the First did.

Last week AT&T dropped the contract price of the First to $0.99 from $99, sparking conversations that the device was on its way out.