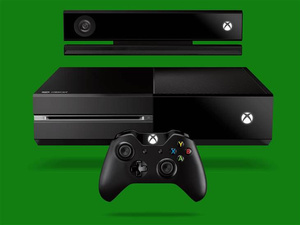 Microsoft has unveiled the next generation of Xbox today, the Xbox One, the All In One Experience that covers your entire TV experience.
Microsoft has unveiled its next generation of consoles,
Xbox One
. The console, Microsoft says, is an All In One solution for your living room, demoing on stage how quickly the Xbox One can switch to live TV, and use interactive TV features, by just yelling voice commands at the console.
The Xbox One Guide also helps, allowing you to change channels by literally commanding
"Watch MTV"
or
"Show the Guide."
The Xbox One console comes with a 500GB hard drive, USB 3.0 and WiFi Direct. As earlier reported, the Xbox One features a Blu-ray disc drive. It runs "three operating systems," the first being a raw Xbox OS, the second being a Windows Kernel and a third is an OS that lets the two interact. Music, movies and your game saves can all be stored in the cloud too. Unfortunately, we did not get confirmation on the previously rumored specs for the new Xbox, such as the octo-core 1.6GHz, x86 CPU.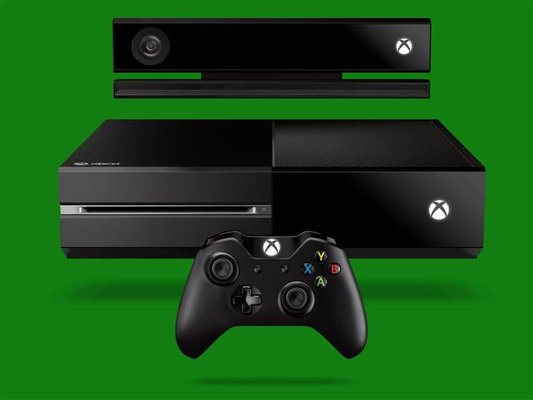 We did get some details on the new Kinect though. It uses a 1080p sensor (quite an upgrade from VGA) AND IS coupled with all Xbox One consoles, so its not an optional accessory. The new Kinect powers Skype on Xbox One, voice controlled of course. The new Kinect uses 2Gb of data per second to monitor your environment, and can even read your heart beat.
The new Xbox One controller comes with a new D-pad, and vibration effect built into the triggers.
While Microsoft didn't make it part of their unveiling, the Xbox One will not be backwards compatible with the Xbox 360. This should have been expected anyway, with the move from PowerPC architecture to x86. In a bizarre moment, we were told about the billions of transistors in the CPU, but not what CPU, or even the core count, or clock speed, or anything at all else about the CPU that will power the Xbox One.
Microsoft Studios will release more than fifteen new exclusive games within the first twelve months of Xbox One being on the market; eight of which are new franchises. For other games, EA Sports had an allotted segment at the event but didn't reveal much more than you would expect.
Activision did confirm
Call of Duty: Ghosts
, however, demoing some gameplay footage and the impressive improvement in graphics detail.
While a new Halo game was not announced, a new
Halo
TV series was, with
Steven Spielberg
involved.
As for pricing and availability, all that Microsoft revealed is that it WILL ship in 2013. Unfortunately, we have to wait until E3 in a couple of weeks to get more detail and more information on that we should expect on the games line-up.