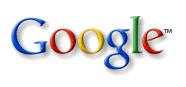 According to the
WSJ
, Google has plans to finance, build and help operate a massive wireless network that will stretch from sub-Saharan Africa to Southeast Asia.
The ultimate plan is to connect over 1 billion people in emerging countries to the Internet.

Google has been holding discussions with regulators in African nations and has been patching together technology across the countries.

The search giant is said to be "lobbying regulators to use airwaves reserved for television broadcasts, which at lower frequencies can pass through buildings and over longer distances." Additionally, it is working on providing African citizens with low-cost phones and using blimps to transmit signals across greater distances.