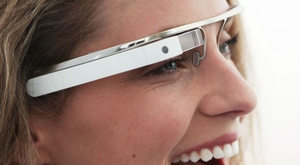 According to a new
report
, Google will be using
Samsung
as its OLED display component supplier for the Google Glass
AR
devices.
The glasses, which are currently available only to early adopters, will be made available as consumer devices early next year.
In the report, the sources claim the news is
"a really big thing because it means that Google shares confidential information with Samsung on its future projects."
Google and Samsung have long been serious partners, but there have been murmurs that Google is none too happy about Samsung's recent "hi-jacking" of
Android
for its Galaxy lines. It's true, as many now see Galaxy devices as synonymous with Android itself.