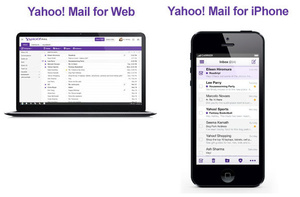 Yahoo has discontinued their Mail Classic, requiring all users to upgrade to a new version that allows for your emails to be scanned for targeted ads.
The company's updated ToS
says
the scans will be to "deliver product features, relevant advertising, and abuse protection". You can opt out of seeing the ads, but you must accept the ToS or dump Yahoo Mail for good.
In case you thought there might be a workaround, Yahoo placed this in a new Help center FAQ:
"Beginning the week of June 3, 2013, older versions of Yahoo! Mail (including Yahoo! Mail Classic) will no longer be available. After that, you can access your Yahoo! Mail only if you upgrade to the new version. When you upgrade, you will be accepting our Communications Terms of Service and Privacy Policy. This includes the acceptance of automated content scanning and analyzing of your communications content."
The move may seem invasive, especially the way Yahoo is doing it, but Gmail has been scanning your emails for quite some time, as well.