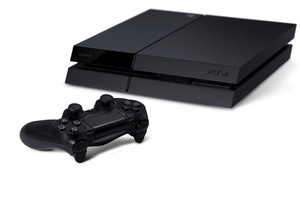 Sony's upcoming PlayStation 4 (PS4) console will come with an upgradable 500GB hard disk drive, it has been confirmed.
The next generation of PlayStation gaming was
shown off at E3 last night
, and received a generally positive response from the industry.
Sony today released some more information (through its Japan sites) about the upcoming console, including that it will feature a 500GB HDD as standard, which is the same internal storage that will come with an Xbox One console.
Shuhei Yoshida
, President of Worldwide Studios,
Sony Computer Entertainment
,
also confirmed
that owners can choose to upgrade the internal storage, same as with the PS3 console.
A
PlayStation Eye
camera has also been priced at $60 (one will not be included with the console), which additional DualShock 4 controllers will retail also for $60.
More Info (JP, PDF):
Sony Japan