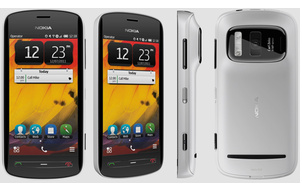 Nokia
has confirmed that later this summer will see the end of the Symbian line, for good.
An exact date
was not given
as the company says there are still outstanding inventory in some emerging markets that need to be sold.
Symbian, once the most popular smartphone operating system, by a long shot, was left for dead by Nokia after the introduction of
Android
and
iOS
and was mostly discontinued two years ago as the company moved to Windows Phone thanks to a partnership with
Microsoft
.
At its peak, Nokia was shipping nearly 30 million Symbian devices per quarter, but that figure slipped to 1.2 million in 2013.
The last release was the
Nokia 808 Pureview
, released a year ago with its 41MP camera. The camera failed to be successful thanks to a high price tag and little marketing.