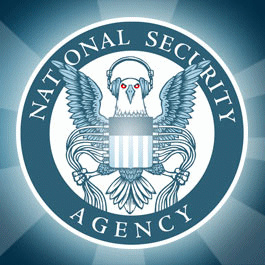 Microsoft and Facebook have followed Google in asking for prohibitions on transparent reporting of government data requests to be lifted.
On Tuesday,
Google
published an open letter to U.S. attorney general
Eric Holder
, and FBI director Robert Mueller, pushing to be allowed to provide more information to the public about the National Security requests it receives for data.
Google was specifically referring to FISA requests -
Foreign Intelligence Surveillance Act
- which it receives from the U.S. government when it seeks data on particular Google accounts.
Due to a non-disclosure provision, Google is not allowed to even publicly report how many FISA requests it receives, let alone how many it complies with or how many accounts the requests cover. For this reason, Google argued that the government's actions are damaging its reputation and hurting its users' confidence, due to its lack of ability to respond with facts to sensationalized media reports.
Not long after Google released the open letter,
Microsoft
and
Facebook
backed the call in a moment of rare unity between the three giants.
"Permitting greater transparency on the aggregate volume and scope of national security requests, including FISA orders, would help the community understand and debate these important issues,"
Microsoft said in a statement, reports
Reuters
.
Facebook was also on the same page.
"We would welcome the opportunity to provide a transparency report that allows us to share with those who use Facebook around the world a complete picture of the government requests we receive, and how we respond,"
Ted Ullyot
, Facebook's general counsel, said.
In a separate action yesterday, a group of 86 civil liberties groups and Internet companies, led by
Mozilla
, co-signed an open letter to the United States Congress, demanding actions to safeguard the privacy of Internet users with comprehensive reforms of legislation, such as the always controversial patriot act.
They also launched a website -
StopWatching.US
- where U.S. residents can sign their opposition to such National Security programs.