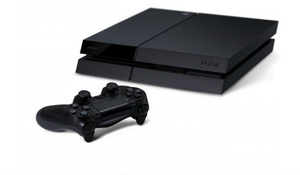 Last night,
Sony
announced to great applause that there would no restrictions on playing used discs.
Today, Sony America CEO Jack Tretton, confirmed that publishers would still have the ability to dictate
DRM
for used games online, just like they do with the PS3.
This morning, Tretton said:
"Well, I mean, we create the platform, we've certainly stated that our first-party games are not going to be doing that, but we welcome publishers and their business models to our platform. There's gonna be free-to-play, there's gonna be every potential business model on there, and again, that's up to their relationship with the consumer, what do they think is going to put them in the best fit. We're not going to dictate that, we're gonna give them a platform to publish on. The DRM decision is going to have to be answered by the third parties, it's not something we're going to control, or dictate, or mandate, or implement."
His original comments spooked some PlayStation fans but Sony
was quick to clear up any confusion
:
"Similar to PS3, we will not dictate the online used game strategy (the ability to play used games online) of its publishing partners. As announced last night, PS4 will not have any gating restrictions for used disc-based games. When a gamer buys a PS4 disc they have right to use that copy of the game, so they can trade-in the game at retail, sell it to another person, lend it to a friend, or keep it forever."
Fortunately, not too many publishers have taken this route and those that have have seen backlash.
Sony's PS4 goes on sale in the U.S. for $399 in November. The rival Xbox One requires authentication, even in single-player mode, every 24 hours and used games will require deactivation from a previous console and re-authentication for your console.