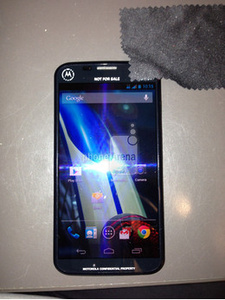 Motorola's upcoming flagship device, the X Phone, has been leaked again in a new report.
The device, which is expected to launch on August 1st, has now been seen on Sprint, and is likely to be available for all the rest of the major U.S. carriers, as well.
Rumored specs for the device are mid-range: 4.7-inch
720p
display, a quad-core 1.7 GHz Snapdragon
chipset
, 2
GB
of
RAM
and 16 GB of internal memory.
The device is going with the code of
Motorola
XT1056 for Sprint, and XFON for AT&T.
Despite
what we know
, the phone is expected to have features not yet seen on an
Android
device, but so far those features are unknown. We should know more later this summer.