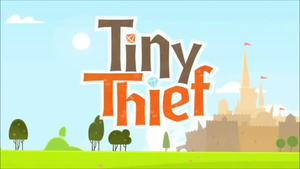 Rovio has teased their upcoming
iOS
game, Tiny Thief, a "point-and-tap stealth adventure game taking place in a medieval fantasy world."
Set for release on July 11th, the game will first launch on the iPhone and iPad and within a few weeks for
Android
.
In the game, you play the role of the world's tiniest thief.