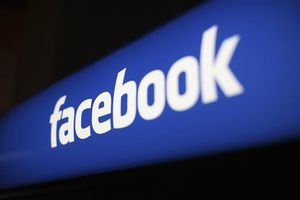 Facebook shares jumped 16 percent following a quarter of strong earnings.
The social networking giant reported higher daily visitor figures, and a large surge in mobile ad revenue. FB said 700 million people now use the platform daily.
While ad prices declined at Yahoo and Google, they increased 13 percent at Facebook for the quarter.
Overall revenue grew 53 percent to $1.813 billion,
well above the analyst expectations
of $1.618 billion. Total number of ads jumped 43 percent year-over-year, and revenue from e-commerce companies doubled in the same time period.
Facebook has 1.15 billion users, and 61 percent are active users.