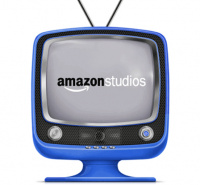 Amazon Studios has announced they will be greenlighting five new original pilots for kids.
The pilots are a mix of cartoons, animated and live-action shows and will come from established producers as well as one newcomer.
As with the other shows they have approved, the pilots will be available for free
streaming
through Amazon Instant Video in the U.S. and the LoveFilm service in the UK.
Amazon will accept viewer feedback to see which shows will go into full production.
"For the first time we are offering live-action and animated programming for older children and continuing with entertaining, educational, programming for preschool-aged children -- it's going to be a lot of fun,"
Amazon Studios director Roy Price
added
.
The five shows are (via Variety):
"Gortimer Gibbon's Life on Normal Street," live-action adventure show created by David Anaxagoras, a first-time writer discovered through Amazon Studios' open submission process;

"Grid Smasher," show mixing puppetry and CGI created by Dan Clark, whose credits include "Yo Gabba Gabba!" and "Teenage Mutant Ninja Turtles";

"Hard-Boiled Eggheads," animated action-comedy from Duane Capizzi ("Transformers Prime," "Men in Black: The Series," "Darkwing Duck");

"The Jo B. & G. Raff Show" animated series from writer-producer Josh Selig (creator of "The Wonder Pets" and "Oobi");

"Wishenpoof!", about a girl with magical powers, written by Angela Santomero, creator of "Blue's Clues" and "Super Why."