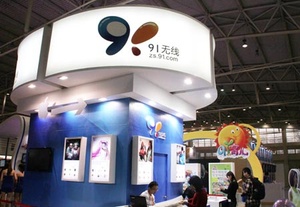 Baidu has agreed to purchase the 91 Wireless app store for $1.85 billion.
The deal will be the biggest ever in China's IT market.
91 Wireless is currently owned by Netdragon Websoft, one of Asia's largest MMO creators, similar to Blizzard here in the States.
The app store is one of the largest in China by monthly users, and Baidu has been looking to diversify out of their standard search engine market. "The acquisition of 91 Wireless significantly strengthens our mobile app distribution capability,"
added
Chief Executive Robin Li.