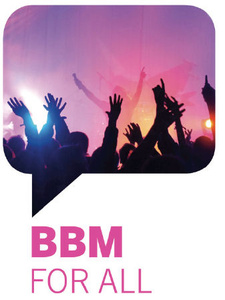 BlackBerry Messenger (BBM) was supposed to launch on iOS and Android devices over the weekend, but technical problems have pushed it back to next week on the platforms.
The issue stems from an unreleased app for Android that leaked to file sharing websites before the weekend. The app had a known flaw that resulted in volumes of data traffic orders of magnitude higher than normal for each active user, so it ended up really hammering BlackBerry's systems and putting the whole roll-out on ice.
The version that was supposed to roll-out to Android on Saturday fixed the known issue, but unfortunately for BlackBerry, it could not block users of the faulty leaked app. As users of the bad app neared a million, BlackBerry pulled the plug altogether.
"The team is now focused on adjusting the system to completely block this unreleased version of the Android app when we go live with the official BBM for Android app,"
wrote
Andrew Bocking
, head of BBM.
"We are also making sure that the system is reinforced to handle this kind of scenario in the future. While this may sound like a simple task – it's not. This will take some time and I do not anticipate launching this week."
It is yet more bad news for BlackBerry, but not nearly as bad as its
billion dollar loss and plan to lay off 4,500 of its staff
.