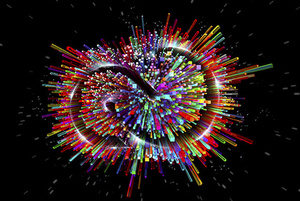 Adobe has confirmed that cyber attackers got the best them, with an exploit leading to data on nearly 3 million customers being compromised.
Besides 2.9 million Adobe IDs and passwords being stolen, full customer names, encrypted credit/debit card numbers, and expiration dates were also compromised for many of the customers.
Additionally, "source code for numerous Adobe products" was also stolen in the attacks.
Reads the company's
release
:
Our investigation currently indicates that the attackers accessed Adobe customer IDs and encrypted passwords on our systems. We also believe the attackers removed from our systems certain information relating to 2.9 million Adobe customers, including customer names, encrypted credit or debit card numbers, expiration dates, and other information relating to customer orders. At this time, we do not believe the attackers removed decrypted credit or debit card numbers from our systems. We deeply regret that this incident occurred. We're working diligently internally, as well as with external partners and law enforcement, to address the incident. We're taking the following steps:

-As a precaution, we are resetting relevant customer passwords to help prevent unauthorized access to Adobe ID accounts. If your user ID and password were involved, you will receive an email notification from us with information on how to change your password. We also recommend that you change your passwords on any website where you may have used the same user ID and password.

-We are in the process of notifying customers whose credit or debit card information we believe to be involved in the incident. If your information was involved, you will receive a notification letter from us with additional information on steps you can take to help protect yourself against potential misuse of personal information about you. Adobe is also offering customers, whose credit or debit card information was involved, the option of enrolling in a one-year complimentary credit monitoring membership where available.

-We have notified the banks processing customer payments for Adobe, so that they can work with the payment card companies and card-issuing banks to help protect customers' accounts.

-We have contacted federal law enforcement and are assisting in their investigation.