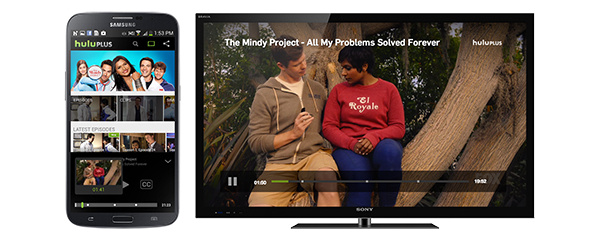 Chromecast, Google's recent launched $35 Wi-Fi
HDMI
dongle, has added Hulu Plus support, a huge boost for the platform.
Hulu Plus, which costs $8 per month, gives access to thousands of episodes from Fox, ABC and NBC including the latest episodes aired during the week.
The new move does come with one condition, however; you must be using an
Android
or iPad tablet or an Android smartphone app to Chromecast. Unlike Netflix, where you can cast from within the Chrome browser, as well, you cannot do so with Hulu.
iPhone
is currently not supported
.
As of this week, the Hulu apps have updated and now include the Cast button within the viewing window.