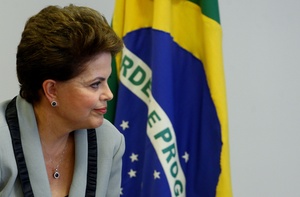 Brazilian President Dilma Rousseff has announced this week that the government is working on a new secure email system that will shield official emails from spying by the NSA and other countries.
"We need more security on our messages to prevent possible espionage,"
Rousseff
added
.
The president has ordered the Brazilian Federal Data Processing Service, (SERPRO) to implement the system throughout the federal government. The agency has already created secure systems for online tax returns and is also in charge of new passports.
"This is the first step toward extending the privacy and inviolability of official posts,"
Rousseff noted. Rousseff recently filed official complaints against the NSA and other intelligence agencies at the United Nations General Assembly. The president's official communications were revealed in the media following leaks by Edward Snowden.