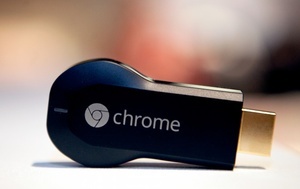 Google has finally made the Chromecast
Android
app available to international users of the device.
The app should be available
in the Google Play Store of your respective country but the search giant has not released a full list.
Chromecast hardware itself is also still not available outside of North America but Amazon and some other retailers have reportedly shipped the device (possibly by accident) and others have simply had American counterparts ship them the dongle.
Now with the restrictions lifted on the app, it is quite possible that the hardware's availability is set to increase, as well.