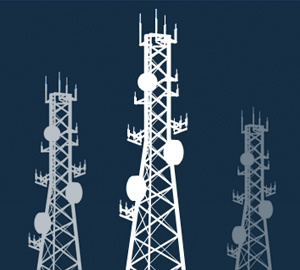 AT&T has announced today that it will sell or lease 9700 cell towers to Crown Castle International, one of the largest wireless tower operators in the world.
Under the terms of the deal, Crown Castle will buy 600 towers outright and will have the rights to run another 9100 for an average lease of 28 years for $4.85 billion in cash.
Additionally, the operator has the right to acquire the towers outright for $4.2 billion into the future.
AT&T will lease the network capacity of the towers for the next decade, paying $1900 per month per tower, with rent going up 2 percent per year to account for inflation.
"This deal is good for AT&T and our shareholders,"
Bill Hogg, an AT&T senior vice president for network planning and engineering, said in a
statement
.
"This deal will let us monetize our towers while giving us the ability to add capacity as we need it. And we'll get additional financial flexibility to continue to invest in our business, maintain a strong balance sheet and return value to our shareholders."
Crown Castle runs towers in the U.S.' top 100 markets and all over Australia.