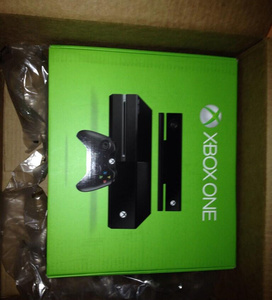 The man who spilled loads of details and images to Twitter after receiving an Xbox One from Target by mistake has been invited to the Xbox One launch.
André Weingarten - aka
@Moonlightswami
- got a pleasant surprise when his standard edition Xbox One console arrived on Friday ahead of the its November 22 launch. He immediately went to GameStop and got Call of Duty: Ghosts which is already on sale.
When he returned home, he had to download a 500MB day one update and setup Kinect. He took to Twitter to spill details about the Xbox One and also posted an unboxing video to YouTube. Within hours however, the video was removed from YouTube on copyright grounds and Weingarten's console was banned from Xbox Live.
Seeing what had happened, Xbox's Larry 'Major Nelson' Hryb reached out to Weingarten.
@Moonlightswami Love to know more about what happened w/ your console. Can you follow and DM me and I'll get this sorted out? Thanks.

-- Larry Hryb (@majornelson) November 9, 2013
Weingarten was assured that the ban is not permanent, but Microsoft will restrict all consoles that shipped early from connecting to the Xbox Live service until closer to November 22.
As for Weingarten, he's set to go to the Xbox One launch event as a guest.
"Microsoft recognized that it was Target's error and not mine,"
Weingarten
told Kotaku
.
"They said a few days before launch I'll be unbanned. I can't go into too much detail but, basically [Major Nelson] says everything will be resolved. They're inviting me to the Xbox One launch event."
His unboxing video was also restored on YouTube.
~