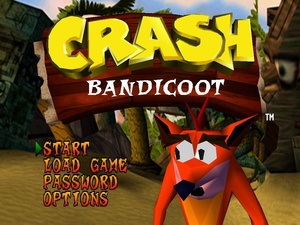 Sony
, which was rumored to have purchased the IP for the once extremely popular Crash Bandicoot series, does not appear to have done so.
Activision, the current owner, took down the official Crash Bandicoot site earlier this week, leading to speculation that it had sold the rights and moved on. All Crash references were also removed from the publisher's web properties.
Sony had been rumored as a buyer as there was a supposed easter egg in the recent PS4 launch trailer (below), which appeared to show Crash moving from Activision to Sony Computer Entertainment.
Crash was a huge hit franchise for the original PSone and
PS2
, and was originally created by Naughty Dog for Sony. The last game for consoles was "Activision's Crash: Mind Over Mutant" which launched in 2008 to mild success.
Says Activision
of the series:
"Activision owns Crash Bandicoot and we continue to explore ways in which we could bring the beloved series back to life."