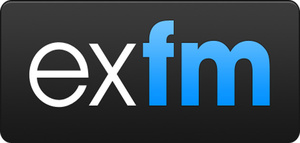 Four years after launching, music discovery startup ExFM will be shutting down on January 15th, including their
iOS
and
Android
apps.
Only hardcore fans will be able to continue using the service past January 15th, through a crippled Chrome browser extension.
ExFM had raised $2.75 million from investors during its time, and the service was popular for a time, but there were too many issues.
Says
the company:
After an amazing four years of sweat and tears, we're ever-so-reluctantly accepting the reality of sustaining the Exfm platform as it exists today. The high costs of processing millions of new songs every month while attempting to keep that data relevant and useable is monumental. The technical challenges are compounded by the litigious nature of the music industry, which means every time we have any meaningful growth, it's coupled with the immediate attention of the record labels in the form of takedowns and legal emails. Today, subscription services are gaining in popularity and enjoy the blessings of most major labels at a non trivial cost to those companies.