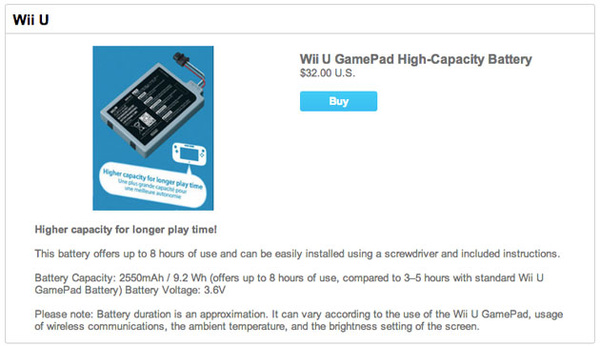 Although there have been plenty of complaints about the
Nintendo Wii
U, one large one has been the amount of actual gaming time you can get out of your GamePad.
Nintendo
will try to remedy that situation by making its high-capacity GamePad battery available in the U.S. for $32.
The 2,550mAh battery had been available in Japan since the summer, and had been well received. Battery life using the new battery is increased to about eight hours from the tablet's usual four hours, giving gamers more time without needing to be plugged into
the wall
.
You can order the product via Nintendo
here
.