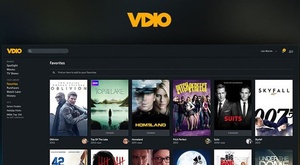 Online music
streaming
service Rdio has shut down its movie/TV on-demand service Vdio due to a lacking customer experience.
Says
the company:
"We have decided to discontinue the Vdio beta service. Despite our efforts, we were not able to deliver the differentiated customer experience we had hoped for, and so Vdio is now closed."
Any purchase has been refunded and will become unavailable for further streaming. As of yesterday, the company stopped accepting new transactions and has been offering Amazon gift cards as refunds for purchases or unused rentals.
Vdio, which is available in the US, UK and Canada, was similar to existing on-demand video services like Google,
iTunes
and Amazon.
It appears Rdio was never able to differentiate the store from its larger rivals.